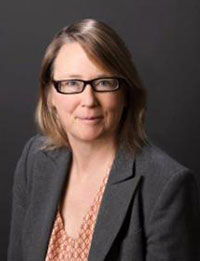 Lawyer
Sarah Louise Murphy, Barrister & Solicitor
720 – 999 West Broadway
Vancouver, BC V5Z 1K5
Tel: (778) 331-0967
Fax: (604) 732-6268
Email: Sarah.Louise.Murphy2011@gmail.com
Fee: $500 per child, plus applicable taxes
Sarah has advised on family law matters since 1994. She has a particular interest in the rights of children, as well those of any other group which struggles to have its voice heard. She has worked primarily in the private sector, most recently as an associate at Watson Goepel LLP and for the last three years in her own practice, Sarah Louise Murphy, Barrister & Solicitor. Sarah has often worked in high conflict situations.
Sarah dedicates herself to establishing a rapport that is both empathetic and respectful towards children. She considers it vital to remember that each child is his or her own individual with specific needs and own personal opinions.
Sarah received her Juris Doctor in law from the University of British Columbia and also holds a Master's Degree in English Literature from the University of Toronto and a TESOL diploma from Vancouver Community College.
Sarah's volunteer work includes helping coaching or managing her son's soccer team, sitting on the Board at her son's after-school care Society, and supervising hockey.