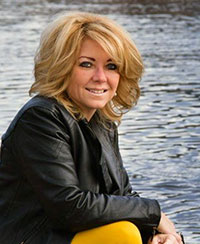 Lawyer
Collaborative Practitioner
Mediator
Arbitrator
MacLean Law
3011 Louie Drive
Westbank, BC V4T 2L3
T: 778 754 1793
F: 778 754 1571
E: abayer@macleanlaw.ca
W: https://macleanlaw.ca
Fees: $500/child
I am the senior family law associate and head of MacLean Law's office in West Kelowna. I am also a collaborative practitioner, mediator and arbitrator and of greatest significance to me, a mother of 5 children. I started my career in Manitoba and have been practicing for over 14 years with a focus in Family Law focusing on a settlement based approach to litigation and the resolution and mediation of high conflict matters. I have completed my courses in the LL.M program in Alternative Dispute Resolution at York University in Ontario with a focus on dispute resolution, family violence and high conflict family law.
I welcome the opportunity to work with families and work to:
Find a healthy, proactive resolution to family matters using creative solutions.
Empower client independence and personal well-being.
Develop and maintain a positive parenting relationship with children and former partners.
Maintain a focus on the restructuring of family dynamics instead of the separation process.
Direct family issues with a child-focused approach while assisting with financial matters.
Enter into family matters with a pragmatic, business-like plan.
The restructuring of families must be dealt with in a global and cooperative way and with a focus on the children. My professional and personal experience with separation and divorce has taught me the importance and extraordinary transformative power of the voice of a child. It is my privilege and pleasure to be a member o the Hear the Child Roster.