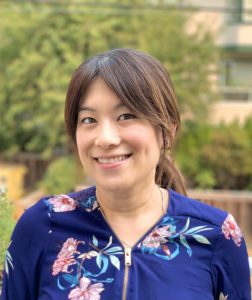 E: Familymatterswithclaudia@gmail.com
Fees: TBD
Most of Claudia's years as a social worker have been dedicated to supporting families to maintain their children's mental and physical wellbeing in the midst of conflict and challenging situations. She has worked with individuals, families and children since 2008 in various settings—child protection, foster care support, mental health and government agencies locally and overseas. These experiences have allowed her to gain a deeper understanding of children and families from diverse backgrounds and provided better insight into their strengths, needs and challenges.
Claudia works from a client-centered, strengths-based approach and is a trained non-evaluative child interviewer. Separation and divorce can be a significant time of stress and grief for the entire family. During this time of transition and change, it is important for children to have a safe space and opportunity to be heard, and have their views to be taken into consideration by the adults in their lives. Claudia strives to create an environment where children and youth can express themselves freely and offer their opinions so that their best interests can be determined.
Claudia holds a Bachelor degree in Social work, a Masters degree in Conflict Analysis and Management and is currently completing a Masters degree in Social Work. She is a Registered Social worker through the BC College of Social Workers.