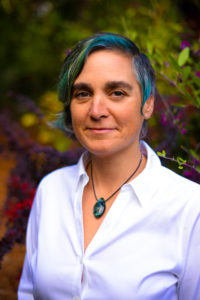 Family Mediator
Dynamic Equilibrium Mediation and Consulting
1475-15th Street
Courtenay, BC, V9N 2C3
T: 250-334-6448
E: errico.mediation@gmail.com
W: www.dynamic-equilibrium.ca
Fees: $750 for 1 child, $500 for each additional child
Jenn Errico has worked as family mediator since 2007. She has interviewed young people and written reports for court since 2001. She first worked as a counsellor (specializing in children and youth) in 1998 and completed her graduate level art therapy training in 2006. Jenn's warm personality and genuine nature compliment her extensive experience with families going through conflict, court processes and other difficult transitions. She has an ease with children and youth that allows the young people she interviews to feel safe, comfortable and empowered to speak honestly about what is most important to them. Jenn has also helped her own children navigate the challenges of divorce.
Jenn believes that although children cannot (and should not) determine their own parenting arrangements, it is essential that children's voices are heard when decisions about them are being made. In her private practice, Jenn has observed that adding the child's perspective to a family law dispute often helps parents reach agreement or helps the courts create orders that clearly support the child's best interests.
Jenn is a Certified Comprehensive Family Mediator, a member of Family Mediation Canada and is on the Family Mediator's roster for Mediate BC.