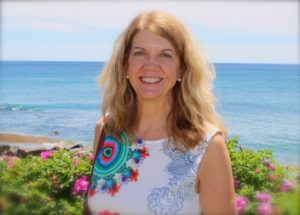 Registered Social Worker / Certified Master Coach
Linda Fountain Voice of the Child & Counselling
347 Leon Avenue
Kelowna, BC V1Y 8C7
T: 250-826-5318
F: 250-763-7714
E: lindafountain.ca@gmail.com
W: www.lindafountain.ca
Fees: TBD
Disputes around custody and access are not uncommon when parents are separated, divorced, or unable to provide care to their child for medical or mental health reasons. Legislation in British Columbia dictates that the child's best interests are paramount in determining custody and access, and this requires consideration of the child's perspective. However the child's developmental level, loyalties and stress can all combine to make it challenging for some children to express their views. With over 30 years of experience as a social worker who specializes in counselling children, youth and families, Linda has a thorough understanding of child development and is able to establish a rapport with children of all ages. She is sensitive to children's concerns around separation and alternative living arrangements, and is able to create an environment where they feel safe sharing their thoughts, feelings and preferences about their situation.
Linda has an undergraduate degree in Psychology and a Masters of Social Work from the University of Toronto. As a paediatric social worker she has worked with children of all ages and with a range of health challenges and disabilities. She is a grief and loss specialist and developed the Bereavement and Palliative Care Program at the Alberta Children's Hospital in Calgary. Linda was also an Associate Professor in the Department of Social Work at Mount Royal University for 13 years and served as Chair of the department for 5 years. While at Mount Royal, Linda developed and taught courses on child development, family counselling, and children's mental health. Having moved to the Okanagan, Linda continues to work remotely for Alberta Health Services Child and Youth Mental Health, and does Structured Analysis Family Evaluation (SAFE) Home Studies for the Adoption Centre of British Columbia. Linda started a private practice in Kelowna in 2017, and is offering Hear the Child interviews and reports.
Linda is a member of the Association of Family and Conciliation Courts and has done training with the Justice Institute of BC. She is a Registered Social Worker in British Columbia and Alberta, and is a Certified Master Coach.