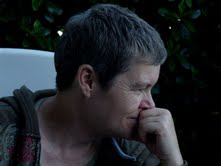 Lawyer and Mediator
Quadra Legal Centre
101 – 2750 Quadra Street
Victoria, BC V8T 4E8
T: (250) 380-1566
W: www.quadralegal.com
Fee: Flexible and based on number of children
Education: BEd, LLB
Areas of Practice Experience
Mary was called to the BC Bar in 1988 and completed training as a Family Law Mediator in 1996. Her areas of practice now focus exclusively on Family Law, Collaborative Family Law, and Mediation.
Voice of Child Reports
Mary has a Bachelor in Education (elementary curriculum). That background and an interest in children and families ensured that her practice included family law from the beginning. Until 1997, approximately 25% of her practice included young offender defence work. Since 1997, she has practiced exclusively in the area of family law.
Until the program was dismantled, Mary was regularly appointed as a Family Advocate in cases by the Ministry of Attorney General pursuant to section 2 of the Family Relations Act. She has also been appointed by parties privately, as an amicus curiae, or friend of the Court, to provide assistance on the issues of parenting.
In addition to continuing professional training in areas involving family law, Mary has taken part in a course presented by Dr. Joan Kelly on structured interviews with children in November of 2011. Dr. Kelly is a clinical psychologist, researcher, teacher and consultant. She is a leading authority on the impact of separation and divorce on children and is a pioneer in the area of parenting coordination and interviewing children in the divorce process.