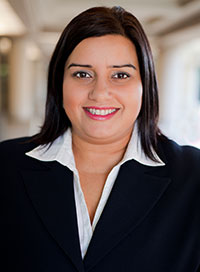 Lawyer and Registered Social Worker
MD Law
2300 – 2850 Shaughnessy Street
Port Coquitlam, BC
T: 604-941-1234
F: 1-888-655-1704
E: meena@meenadhillon.ca
W: meenadhillon.ca
Fees: Flexible and based on the number of children
Education: B.A, B.S.W., L.L.B
Meena has been working with children and families as a child protection social worker since 2001 and as lawyer since 2005.
Meena has experience working with families going through separation and divorce and the family dynamics that arise when matters of family violence, addiction, mental health and cultural differences are present.
With experience from interviewing children in child welfare matters, Meena understands that children have opinions that adults should consider listening to and learning from them. Meena believes that while it is important to empower a child to share their voice, it must be done without the child feeling responsible for decision making. It is important that the child is aware that they have full control over what pieces of view their view is shared in the final report.
Meena believes that Hear the Child reports will result in successful parenting arrangements that will be beneficial to the emotional well-being of the child and be an important tool for the Parent's and the Court when deciding what is in the best interest of the child.
Meena offers services in Punjabi and English and she is willing to travel within BC to assist families as needed.
Meena is a Registered Social Worker through the BC College of Social Workers and a Practicing Member of the Law Society of BC.