Education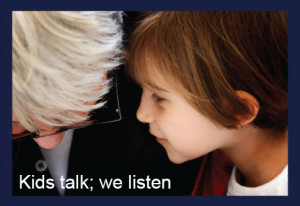 2020 Events
July 30 Family Law in the Midst of the COVID-19 Pandemic
Presented by:
BC Hear the Child Society
Chaired by:
Carla Lewis, Lewis Kennelly
Time:
9am to 12:30pm
Where:
Attend via Live Webinar
Key Areas Addressed:
• Court and procedural matters
• Alternative dispute resolution
• Parenting, property, support and family maintenance enforcement
• Starting a new practice in a pandemic and other personal experiences
Who Should Attend:
• Lawyers of all levels advising on family law matters
• Family law arbitrators
• Family law mediators
• Government officials and employees engaged in family matters
• Family service providers
Click here
for more info
October 15/16 Non-Evaluative Child Interview Training (Hear the Child Reports)
Presented by:
BC Hear the Child Society
Instructors:
Dr. Mary Korpach and Arlene H. Henry, QC, plus guest presenters
Location:
Via Webinar
Time:
9am to 5pm
Who should attend:
Any professional who meets with children and believes children should have a voice in family justice matters that affect them.
Any professional seeking to apply to the BC Hear the Child Society Roster?
What you will learn:
Mechanisms for hearing the voice of the child
Social science research on the benefits and cautions of listening to the voices of children
Integrating the child's voice into different dispute resolution options
How to conduct a Hear the Child interview and write a non-evaluative HTC report
Pitfalls to avoid as a non-evaluative child interviewer, including interviewer bias and memory, suggestibility
Click here
for more info -- and check back here for updates and registration details
Save these dates!!