Education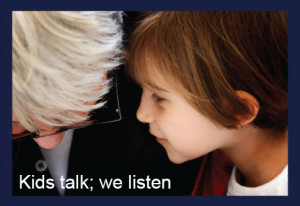 2017 Events
December 1 Meeting with Children
Location: Vancouver - TBD
This one-day training will focus on non-evaluative meetings with children. How do we create opportunities for children to describe their experiences of family and social life post separation? How do children and young people want to speak with us? How do we get out of the way of leading the child and hear what children have to say?
Morris J Wosk Centre for Dialogue, SFU
580 West Hastings Street, Vancouver (enter via Seymour Street courtyard entrance)
The 2017 BCAMI Symposium brings together a progressive, dynamic group of professionals including arbitrators, mediators, lawyers, in-house counsels, HR professionals, corporate and other users of ADR services. The eclectic line-up of speakers presenting at the 2017 Symposium will explore a wide variety of topics related to the challenges, opportunities, new developments and the rapidly expanding role of ADR in the 21st century.
Roster members may register at a discount by choosing the "Cooperating Entities" registration option on the registration page.
May 11 and 12 Access to Justice for Children Conference: Child Rights in Action
9:00 am to 4:30 pm BOTH DAYS
Pan Pacific Hotel, 999 Canada Place, Vancouver
or attend via Live Webinar
Presented by CLEBC
Hear the Child Society: 5 hours of course content has been approved as applicable towards the 17 hours of Additional Training required for admission to the BC Hear the Child Interviewer Roster
Law Society of BC CPD Hours: 13.5 hours
May 11 and 12 Integrative Mediation Training
9:00 am to 5:00 pm (registration 8:30am)
Diamond Ballroom at Vancouver Masonic Centre, Fourth Floor, 1495 West 8th Ave
Basic & Advanced: $695 and up
Basic only: $425 and up
January 13 or March 10 Recognizing Parental Alienation in High Conflict Divorce – Level 1
Facilitated by: Terri Rypkema, RCC
9:00 am to 4:00 pm, UBC Robson Square
In this introductory course, participants discovered the basic characteristics and causes of Parental Alienation Syndrome; and learned how to recognize parental alienation in families going through a high-conflict divorce involving child custody concerns.