Education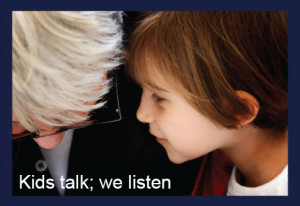 2018 Events
Nov 30 Trauma and its Impact on Children
Presenter: Kim Hetherington, B.Sc.
Kim is a social worker with MCFD in the Fraser Region who has developed an expertise in the science of childhood adversity and its impact on child's development and functioning through her extensive research and training. Kim is training in Dr. Bruce D. Perry's Neurosequential Model of Therapeutics Certification Program to continue to enhance her clinical skills. Kim's social work experience has included child protection, family service, guardianship, resource social work, and Dispute Resolution Consultant. Kim supports East and South Fraser in her role as a Guardianship/Children & Youth with Special Needs Consultant. Kim also provides trauma informed care support as a coach for the Complex Care Intervention Program in East Fraser.
Date: Fri, Nov 30; 10am – 3:30pm (registration begins at 9:30am)
Location: UBC Robson Square, Vancouver, BC
COURSE DESCRIPTION:
How do we view trauma and its impact on a child's ability to express their views in a Hear the Child Interview? What about the impact of trauma of the child and the development and function of their brain and its long-term effects into adulthood? How do we ask questions in a way to get to the child's experience in separation and divorce?
This workshop will examine separation and divorce as one type of trauma; trauma of experience and not simply an event. It will explore how the stress of the experience triggers the brain based response system (the flight, flight or freeze response) and can impact a child's brain development and function. With this understanding, and through examples, it will assist in the creation of a developmentally sensitive plan for the meeting with a child to enable the child to express their true views as clearly as possible. It will support a further understanding of how a trauma inspired practice is a universal approach that can be used in all contexts and situations regardless of how much one knows of the experience of the individual.
COURSE OBJECTIVES:
Discuss the types of trauma and the brain based response system
Identify the impacts of trauma on children, their brain development and ability to express themselves
Provide options and examples for meetings with the children
Explore trauma inspired practice and its more general application
WHO SHOULD ATTEND:
Hear the Child Roster members
Parenting Coordinator Roster members
Collaborative Professionals
Mediators
Family Law Therapists/ Assessors
Children's Lawyers
Dec 5-6 Advanced Issues in High Conflict Child Custody Cases
Instructor: Robin M. Deutsch, PhD, ABPP,
University of Baltimore, Hilda and Michael Bogomolny Room, Student Center, Fifth Floor
This training program will focus on three areas of complex child custody work for new and experienced evaluators, attorneys, judges, parenting coordinators, and family therapists. Topics will include: assessing and managing difficult clients including those with mental illness, substance abuse, trauma, and personality disorders; assessment of intimate partner violence and effects on children, parenting, and co-parenting; an introduction to addressing children's resistance or refusal to have contact with a parent.
For more information, please view the PDF