Education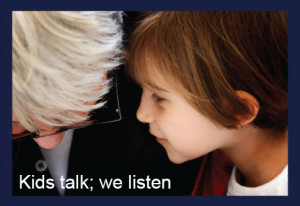 2018 Events
Sep 13 & 14 Children Resisting Post-separation Contact: Concepts, Controversies, Assessment & Intervention
Instructor: Barbara Jo Fidler, Ph.D., C.Psych., AccFM, FDRP PC
Toronto
This course is suitable for therapists, custody/access assessors, mediators, parenting coordinators, child protection workers and lawyers.
You will learn about:
the continuum of parent-child contact problems – affinities, alignments, justified (realistic estrangement), alienation & hybrid cases
differentiating types & severity levels
a research update on the impact of alienation on children, adolescents & young adults
assessment considerations
differentiated legal & clinical remedies for mild, moderate & severe cases
the role of the court
the nuts & bolts of systemic family-based (reintegration) interventions (multi-faceted family therapy) for mild & some moderate cases, including referral management, screening & intake, informed consent process & contracting, psycho-educational tools & clinical interventions, strategies & techniques
Course Materials provided, include: power point handout, comprehensive resources/seminal articles (with some recommended readings provided in advance of training), screening & clinical intake checklists and questionnaires, sample orders, sample Family Therapy Intervention Agreement, intervention tool kit, Parent Education Handout Package & more.
Fees: $850.00 + $110.50 (HST) = $960.50
(includes light continental breakfast and health break snacks)
For more information and registration: Download the PDF
Contact Camilla Graziani at camilla.fidleradmin@bell.net (416) 481-2046
Oct 12 Dealing With High Conflict Personalities – Simple strategies for resolving high conflict situations with high conflict people
Instructor: Michael J. Lomax
Pan Pacific Hotel, Vancouver
Have you noticed more people engaging in "high conflict" behaviour these days? Someone yelling at a receptionist? A colleague who often gets into arguments and doesn't take responsibility for their actions? A client who files multiple complaints over a miscommunication?
These types of behaviours are increasingly common, and as a legal professional, it is more important than ever to be able to manage individuals with high conflict personalities who repeat patterns of high conflict behaviours.
At this one-day workshop, you will learn the theory of high conflict behaviour, and explore skills and techniques to manage high conflict disputes. You will draw from your own experiences, refine your existing skill set, and practice new strategies, so that can you leave this course with insight and confidence when dealing with high conflict behaviour.
Join us and learn how to effectively clear up conflict today!
Law Society of BC CPD Hours
6.5 hours (a minimum of 1 hour will involve aspects of professional responsibility and ethics, client care, and relations, and/or practice management)
Course Instructor
Michael J. Lomax — Michael Lomax Law Corporation, Victoria
Early Bird Pricing – Register by September 14
In-Person: $629
Articled student pricing available for in-person registration
Dec 5-6 Advanced Issues in High Conflict Child Custody Cases
Instructor: Robin M. Deutsch, PhD, ABPP,
University of Baltimore, Hilda and Michael Bogomolny Room, Student Center, Fifth Floor
This training program will focus on three areas of complex child custody work for new and experienced evaluators, attorneys, judges, parenting coordinators, and family therapists. Topics will include: assessing and managing difficult clients including those with mental illness, substance abuse, trauma, and personality disorders; assessment of intimate partner violence and effects on children, parenting, and co-parenting; an introduction to addressing children's resistance or refusal to have contact with a parent.
For more information, please view the PDF