Family Law Act
[SBC2011] Chapter 25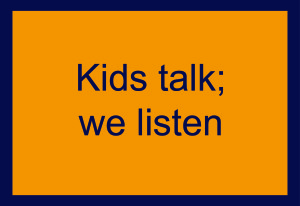 The new Family Law Act, proclaimed in November, 2011, came fully into force on March 18, 2013.
Part 4 [Care and Time with Children] establishes a new regime for care and time with a child. Division 1 of Part 4 modernizes the best interests of the child test, which must be used when determining parenting arrangements. Section 37 directs that a decision-maker must consider only the best interests of the child.
Important changes to the best interest of the child factors include a shift in the presumptive starting point: now the child's views will be considered unless there is a reason why they should not be, rather than starting from the position that the views will not be considered unless justified.
Part 10 [Court Processes] sets out the statutory framework respecting court process. It defines the scope of jurisdiction for both the Supreme Court and Provincial Court and provides authority for the court to make orders respecting procedural matters. Division 2 of Part 10 addresses procedural matters respecting the involvement of children. Section 202 provides courts the flexibility to admit children's evidence that may not otherwise be allowed by the rules of evidence, while recognizing that it may not be appropriate for children to be fully involved in court processes.
The government's stated purpose of section 202 is to allow children to participate in proceedings that impact them, which often results in better outcomes for children.
Courts may rely on section 202(1)(b) of the new Act to direct that Hear the Child Reports be prepared as an appropriate means to receive a child's evidence in any proceeding under the Act.
Section 211(1)(b) of the new Act allows the courts to appoint a person "to assess" the "views of a child" specifically in respect of proceedings related to guardianship, parenting responsibilities and parenting time, being family law disputes under Part 4 of the Act. Section 211 goes on to state that a person appointed to carry out "an assessment" under this section must "prepare a report respecting the results of the assessment".
In view of the fact that Hear the Child Reports are non-evaluative in nature and intended to be mere reporting of a child's views and not "assessments" of their view, parties may choose to rely on sections 202 and 224(1)(b) rather than section 211 as their authority when requesting that a child's views be obtained and a non-evaluative report be prepared. This may be particularly true in the Provincial Court which is provided its authority by legislation alone, unlike the Supreme Court which has an inherent jurisdiction to make certain orders.