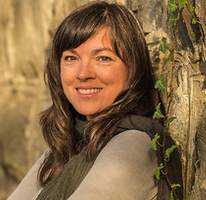 Therapist
Catherine Williams Clinical Services
Cottonwood Creek Wellness
2124 Ymir Rd. Nelson BC V1L 6Y9
T: 250-352-0122
E: therapy@catherinewilliams.ca
W: www.catherinewilliams.ca
Fees: $750 for the first child, $550 for each additional child
I have both an undergraduate and a Master's Degree in Clinical Social Work with a specialization in Family Practice. I am registered with the BC College of Social Workers (RCSW). After 20 years of working as a therapist with Child and Youth Mental Health Services, I have transitioned into Private Practice. I am the founding owner and director of Cottonwood Creek Wellness, a counselling and natural health center in Nelson (www.cottonwood.ca).
I am a Provincial Trainer with the government, providing professional development training for teachers on how to support children and youth with anxiety. I remain passionate about strengthening the attachment relationship between children and their parents and am well reputed in the area for this in depth family work. I have interviewed hundreds of children, youth and their parents over the years and am skilled at asking questions that get to the heart of the matter.
Although Hear The Child Interviews do not involve therapy, it is important that children feel safe and comfortable in order to say what they really think and feel. Hear The Child Interviews are a great fit for me.