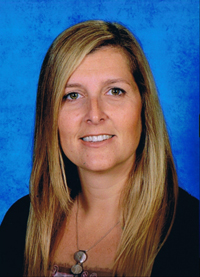 Registered Clinical Counsellor, Teacher and Certified Parenting Facilitator
Starfish Counselling Services
3629 Osprey Court
North Vancouver, BC V7H 2V4
T: (604) 908-3360
F: (604) 986-4626
E: andrea@starfishcounselling.com
W: www.starfishcounselling.com
Fees: TBD
Andrea is a Registered Clinical Counsellor, a Certified Parenting Facilitator, a Teacher and has her Masters of Education Degree in Leadership and Counselling. She has worked with children, youth, families and couples in a counselling and public school setting for the past 20 years. Divorce can be an emotionally charged time and children's feelings can sometimes get lost in the process. Andrea is skilled at helping make children feel comfortable so they can openly discuss their feelings in a supportive environment.
Andrea has worked in the mental health field in various areas including: Family Services of Greater Vancouver/North Shore as a Youth Counsellor counselling high risk youth, as a Family Preservation Worker helping families to overcome various challenges and in her private counselling practice.
Andrea has assisted individuals who have struggled with: family conflict, separation/divorce, anxiety, depression, self esteem, school problems, substance misuse, self harm, parenting issues and communication skills. She has facilitated many groups in topics such as: parenting, stress/anxiety, anger, social skills and sexual health.
As a mother of three, she understands child development and parenting challenges first hand. At the core of most conflicts, is the desire to be heard. Enabling your child to meet with an impartial child interviewer will allow him/her the opportunity to express their thoughts, feelings and wants in a safe and controlled manner. Andrea can assist in this process.