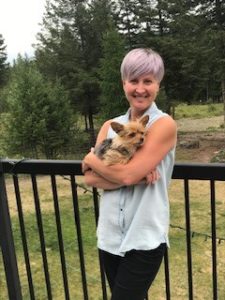 Founder
Be The Change Counselling and Consulting Services
E: bethechangebc@gmail.com
W: www.bethechangebc.com
Nikki was born and raised in Mackenzie BC, a small mill town in northern BC. In 2017, along with her husband, she moved to the Kootenays to experience life in the mountains hiking, horseback riding, fly fishing and kayaking.
Nikki received her education through the University of Northern BC. With 26 years of practice experience, she has worked extensively with families, children and youth. She began her career as the Coordinator of RCMP Victim Services and from there moved into Child Protection and Adoption Social Work with Ministry of Children and Family Development (MCFD). Nikki also has experience with Guardianship and Foster Caregiving through Carrier Sekani Family Services. With almost 10 years instructing social work at the post-secondary level, Nikki has imparted her knowledge and experience to hundreds of students, particularly about the importance of empowering others and encouraging children and youth to speak their truth.
Nikki holds a Bachelors and Masters Degree in Social Work as well as certification in Cognitive Behavioural Therapy, Critical Incident Stress Debriefing and SAFE/STEP-WISE interviewing. Nikki is a trained neutral child interviewer with HTC, and has been registered with the BC College of Social Workers, (since 2006) and frequently works with children and youth in her private clinical counselling practice.