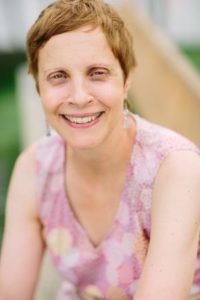 Registered Psychologist (Certificate Number BC: 2113)
Vellet & Associates Child Psychological Services Inc.
Victoria, BC
T: 778-879-6449
E: svellet2@gmail.com
W: velletandassociates.com
Fees: TBD
Dr. Vellet is a Registered Psychologist in private practice in Victoria and other communities on Vancouver Island and the Gulf Islands. She has specialized in children's mental health and caregiver-infant/child attachment. Dr. Vellet provides a wide variety of evidence-based, trauma-informed, and culturally safe assessment and intervention services for caregivers and infants/children experiencing challenges in their attachment relationships, training and supervision to professionals, and is a court-appointed expert in these two areas in Alberta.
Dr. Vellet has worked on the traditional territories of the Huu-ay-aht First Nations (Port Alberni), Squamish Nation (Shéwaynewas Family Program), Ayas Men Men Child & Family Services, (North Vancouver), and Long Lake 58 First Nation (Long Lake, Ontario) and supported Indigenous families involved with the Calgary Urban Project Society, the BC Ministry of Children and Family Development, and Vancouver Aboriginal Child and Family Services Society.
Dr. Vellet collaborates with professionals from various systems to address the developmental and mental health needs of infants and children who have been placed in out-of-home care. Dr. Vellet also works as a Child Specialist to offer a team-based and attachment-informed Collaborative Process to support families in transition related to separation and divorce. Dr. Vellet is also a Roster Member of the BC Hear the Child Society.
Dr. Vellet's previous academic appointments include as a Clinical Associate in the Department of Psychology and Simon Fraser University, as a sessional instructor in the Faculty of Education at the University of British Columbia, and in the Faculty of Education at Vancouver Island University. Dr. Vellet is also an organic gardener and potter.